Hydraroll Slipchain
For dock and trailer loading of palletized and slip sheet loads. A chain drive system incorporating a pneumatically activated rise and fall chain and roller track. This gives high speed accumulation and loading of full pallet loads for factory to warehouse short shuttle operations (less than 30 miles).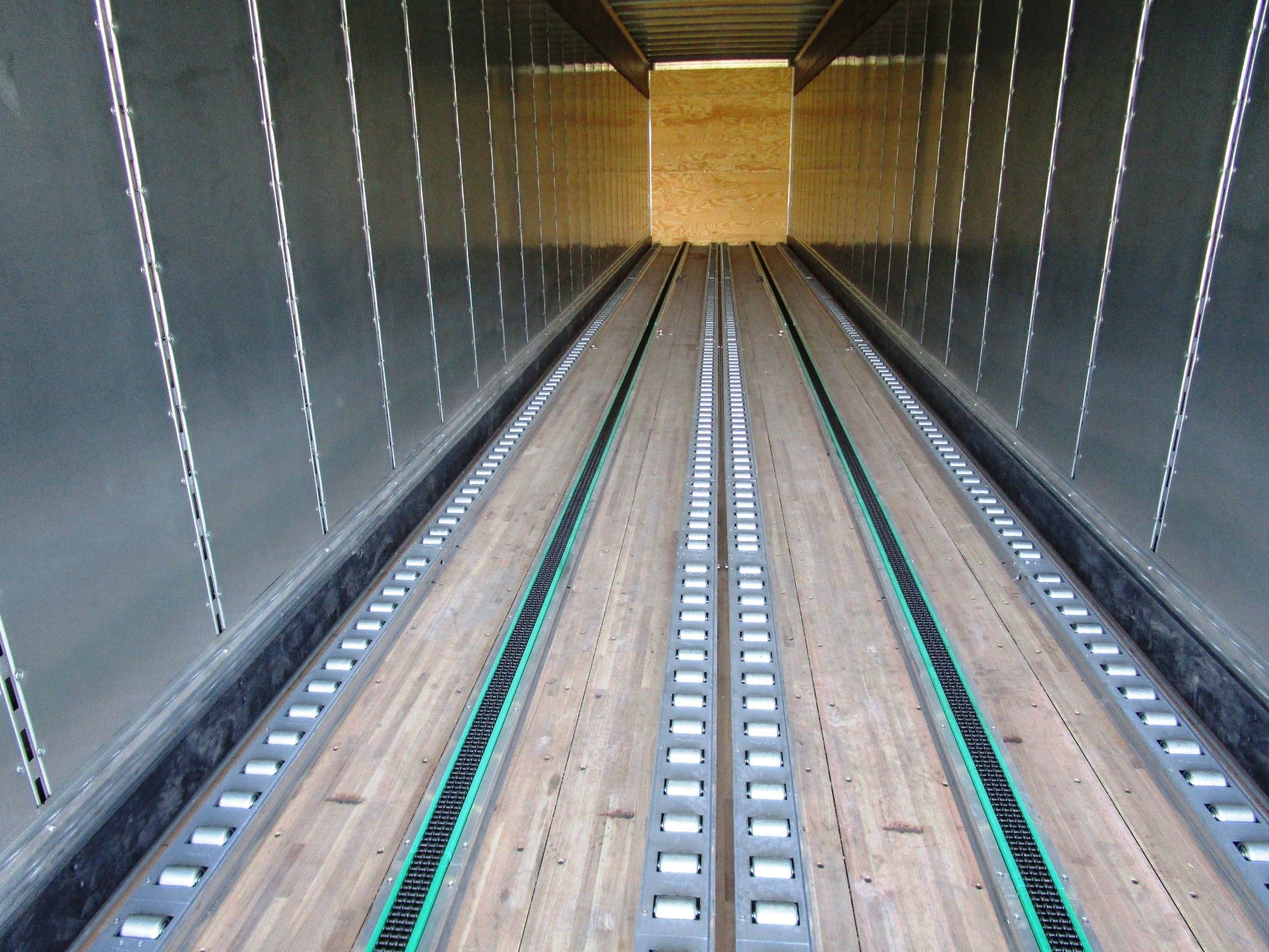 »

26 pallets from dock to trailer in only 90 seconds.

»

Improves vehicle utilization.

»

Eliminates product damage by fork lift trucks.

»

Eliminates double handling.
»

Improves safety in the loading bay.

»

Releases loading bay operatives to do other tasks.

»

Reduces damage to the vehicle floor and structure.

»

Versatility.
A vehicle fitted with the Hydraroll Slipchain 'Conveyor' can be designed to operate in many different modes:
»

With a Hydraroll Slipchain Dock.

»

By itself, using a dock mounted power supply and indexing control box.

»

By itself, using an onboard hydraulic power pack with pendant or infrared operating controls.
This integral powered loading dock/trailer combination allows freedom and flexibility to load and unload a wide variety of palletized goods in a speedy, efficient manner with the minimum vehicle 'down time'.
Independent controls allow staging of palletized loads on the warehouse dock, with or without a trailer being present. Twin ramps align the trailer with the warehouse dock entrance prior to pallet movement, allowing for a smoother transfer. The trailer receives electrical power from an external socket located on the dock wall; control of the pneumatic system is achieved utilizing a trailer mounted control box. Slipchain conveyor drive is operated from inside the warehouse by remote panel control. A storage box is fitted on the trailer for the power supply lead.