Hydraroll Cargo Rollers
When used with the Hydraroll Pneumatic Roller Track (PRT), Hydraroll Power Cargo Rollers provide a safe and efficient means of loading and unloading air freight in and out of trucks and semi-trailers. Using the truck powered 24v electrically driven rollers, the air freight containers are loaded at the press of a button.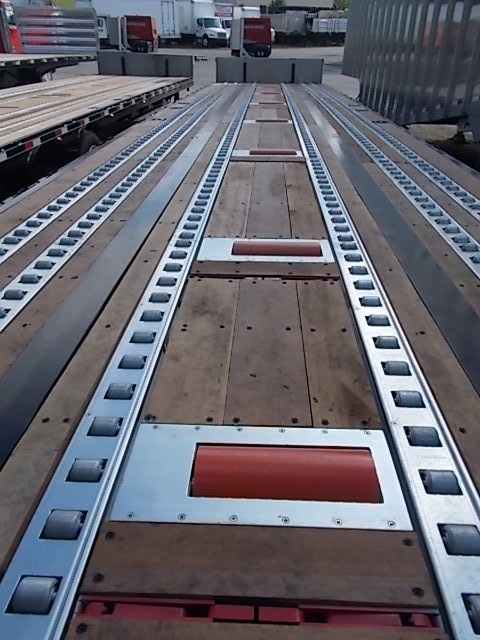 »

Eliminates manual handling.

»

Provides the safest way to load or unload airfreight pallets into and out of your vehicles.

»

Significantly speeds up loading and unloading vehicles.
»

Convenient pendant control.

»

Interfaces with most dock-side roller conveyor systems.

»

Retracts below floor level, providing load stability during transportation.