The Loading Automation, Inc. Engineering group offers a broad range of comprehensive services to meet your engineering needs. From concept and design through production and implementation, Loading Automation Engineers are with you every step of the way. Some of the engineering services available are:
»

System Design & Layout

»

Controls Engineering

»

Project Mgmt. / Mechanical & Electrical Installation

»

Process Animation & Simulation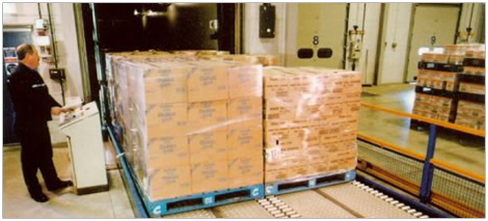 System Design & Layout
Whether you are starting a new "Greenfield" system or expanding a current system, Loading Automation, Inc. has the capability to develop conveyor material handling systems layouts that include all process equipment, plant utilities (compressed air, electrical, hydraulic, and networking) and control panels to work in your facility.
Controls Engineering
We offer a wide variety of control options for our systems. We build all of our control panels to customer specifications. This includes everything from basic relay logic to advanced PLC, as well as computer controls with operator touch screen interfaces integrated into a plant Ethernet network.
We are familiar with component part broadcasts for Just-In-Time (JIT) sequenced parts shipment. We have experience with product labeling and tracking devices, such as bar coding and radio frequency (RF) tags.
Loading Automation has the ability to design and build electrical control panels, install and wire them, and start them up. Every control system is tailored to customer needs. Some features that are offered in addition to controlling equipment are as follows:
>> E-mailing production reports or paging alarms and faults Production Information Statistics:
Throughput
Rejects or Scrap
Downtime Verses Uptime
Equipment Cycle Times
>> Computer network interface and Database Management
>> Touch Screen Process Controls:
Maintenance Screens
Production Screens
Batch Production Entry
Fault and Alarm Identification
Quality Control Operating Instructions
>> Remote Terminals